Tula: The Transexual Bond Girl


Tula's scene in For Your Eyes Only

John Moreno as Luigi Ferrara: 007's MI6 contact in northern Italy. There Bond meets his contact, Luigi Ferrara,

Janet Brown as Prime Minister Margaret Thatcher, who appears in the closing scene.
Janet Brown as Prime Minister Margaret Thatcher
and Denis Thatcher as John Wells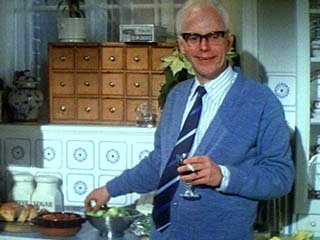 Carole Bouquet (Melina) var ursprungligen tänkt att spela Holly Goodhead i Moonraker.
Hon kunde inte ta rollen eftersom hon redan undertecknat att göra filmen "That Obscure Object of Desire"..

När hon fick möjlighet att vara i For Your Eyes Only tog hon chansen.


Roger Moore var ursprungligen inte tänkt att vara i filmen, så scenen på Tracy grav var tänkt att underlätta en ny aktör in i rollen.


Under inspelningen av bobjakten blev en stuntman, Paolo Rigon, dödad.


Roger Moore var livrädd för höjder och lyckades stävja sin rädsla genom hela inspelningen på toppen avSt. Cyrils inspelningen.


Scenen där Melina och Bond släpas genom vattnet för hajar att äta var faktiskt från boken "Live and Let Die".


Pierce Brosnan fru (endast dejtade på tiden), Cassandra Harris spelade grevinnan Lisl.
Efter fyra års kamp med äggstockscancer hon dog i december 1991 och aldrig haft möjlighet att se sin man i titelrollen av James Bond.


Säkerhetskoden för dörren till Identograph är "Ingen gör det bättre" från The Spy Who Loved Me.


Kristatos, Colombo och Lisl införs i Ian Fleming novellen "Risico".


Den Identografen som används för att identifiera Locque, är med i boken Goldfinger.
Det kallas Identocast, och Bond använder den för att identifiera Goldfinger.


Under scenen där Bond och Q använder Identografen, visar två av dem jackor av, rullade ärmar upp, som anger tiden.
Bilden av Locque dock oförändrad.


Efter att ha använt Identografen erbjuder Q för att låsa upp labbet.
Enbart begreppet någon med att låsa upp Q-filial i en sådan run-of-the-mill mode är skrattretande.


M visas inte i filmen som en hyllning till Bernard Lee som dog före inspelningen.


På grund av Carole Buketter problem med bihålorna, de närbild undervattensbilder från Bond & Melina faktiskt skjuten i en helt torr studio och inte vattnet.
De sköt på en högre bildhastighet med vind maskiner.
SFX man, Derek Meddings lagt bubblorna i efterhand.


Kristatos (Julian Glover), var en seriös utmanare till rollen som 007 men enligt Dana Broccoli, han var lite ung första gången och senare, lite för gammal.
Julian hade också dök tillsammans Roger Moore i Saint.


Producent Michael G. Wilson kan ses i klostret där Bond besöker Q.


En av flickorna i poolen scenen föddes en man.
Barry Cossey, grymt mobbad i skolan i Norfolk, genomgick en operation könsbyte blir Caroline, en parisisk topless dansare också kallas Tula.
Tula var urtypen för den tidiga sjuttiotalet showgirl: lång, mager, exotiskt androgyn, med hormonellt hjälpte kurvor och en kirurgiskt förstärkt byst, inför en ängel.


Och lite extra, som hon gömde en grymt tight anpassad G-string tills hon kunde ha operationen, vid Charing Cross Hospital i London, 1974.
Post-op, tog Caroline karriär av.
Inte längre en topless burlesk dansare blev hon en mycket eftertraktad glamour modell och reklam skådespelerska, i en tid då hennes gänglig, andra-världsliga utseende var högsta mode.
Höjdpunkten, och ett steg på en större scen, hon hoppades, kom 1980 då hon kastades in For Your Eyes Only.