Tonia Sotiropoulou
You can apparently never have too many Bond Babes because another beautiful woman is joining Daniel Craig's James Bond in Skyfall.
Greek actress Tonia Sotiropoulou missed out on the role of Sévérine when French actress Bérénice Marlohe landed the part but the casting director saw potential and told Sotiropoulou's agent that she should resubmit for the film because they might be able to find another part for her.
While nothing is known about the role itself, we do know the Greek beauty will start filming in Istanbul, Turkey on April 22, where she'll shoot two or three scenes over five days.
Sotiropoulou shared the news on Facebook page by posting, "Dear friends I officially announce I got a part in J. Bond new film!!! Turkey here I come! Thank u all for you love and support! This is officially the happiest day of my life bitches."
Skyfall, starring Daniel Craig, Dame Judi Dench, Javier Bardem, Ralph Fiennes, Albert Finney, Helen McCrory, Ola Rapace, Ben Whishaw, Bérénice Marlohe and Naomie Harris, arrives in theaters on November 9.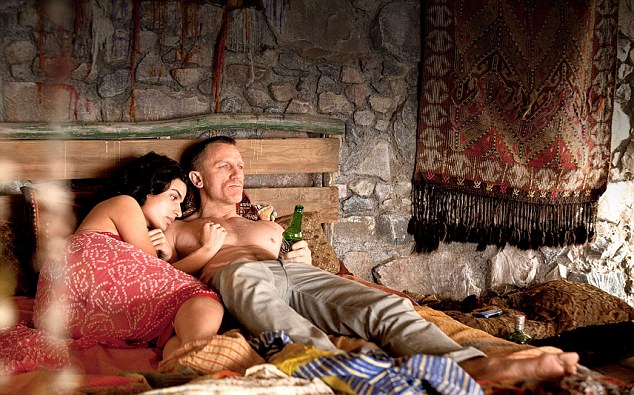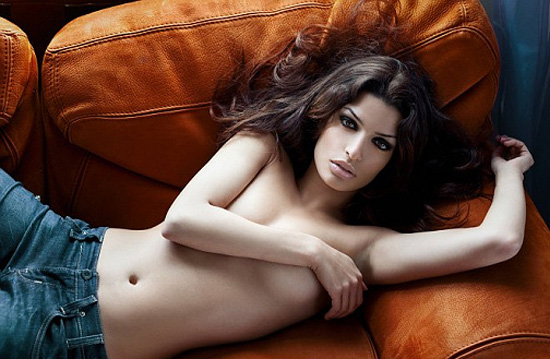 Tonia Sotiropoulou (born 1987) is a Greek actress and model who has been cast as one of the Bond girls of the next James Bond film, SKYFALL starring Daniel Craig. Sotiropoulou, who unsuccessfully auditioned for the role of Sévérine, revealed that she had been cast in a secondary role in the film on 7 April 2012. Bérénice Marlohe ended up winning the role of Sévérine.

At the age of 50, 007 has finally succumbed to some Greek charm. Brief but steamy, the encounter between James Bond and his first ever Greek-born love interest in the newly released "Skyfall" reveals the quintessential British spy's more vulnerable side, before he returns to traditional government agent action, bespoke attire and more amorous adventures.

Tonia Sotiropoulou, a native Athenian, spent a week on the set of the 23rd Bond installment starring Daniel Craig and directed by Sam Mendes. The film opened in movie theaters around Greece on November 1.

"James Bond is reborn in this film. He is a more human Bond because Mendes is a very different director. Whether directing a small film or a blockbuster, his work is ripe with emotion and color," Sotiropoulou told Kathimerini English Edition.

On location in idyllic coastal Fethiye, Turkey, the actress prepared for her scenes alongside Craig, who was working on his third 007 outing.

"Daniel is nice, funny, a very normal guy, it was the most relaxed shooting experience I've had so far," commented Sotiropoulou. "We were laughing about the sex scene, I was kidding around saying: 'How nice. You'll hold me for a couple of hours.'"